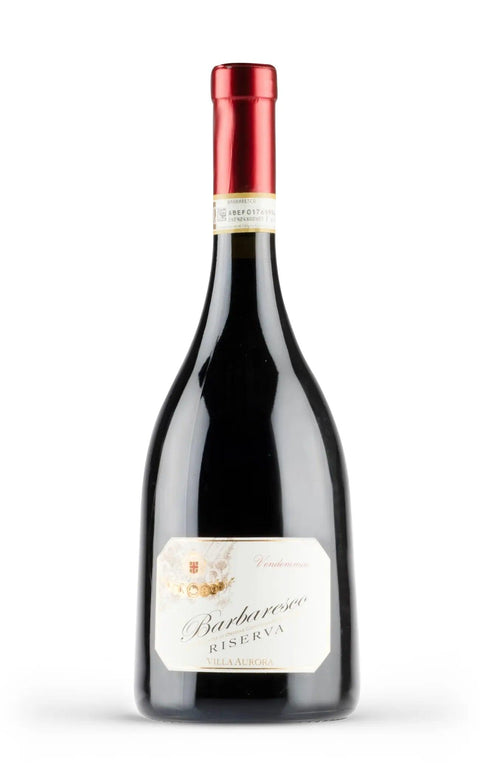 Barbaresco Riserva DOCG 2000 - Roberto Sarotto
Exuberant Noble Elegant
What do we mean by these definitions? Click HERE to find out!
The vintage is the Jubilee vintage and therefore highly sought after. In Barolo and Barbaresco, it was greatly reduced in quantity, which made it clear years later how the hard work in the vineyard can pay off even decades later. The character of the vintage seems softer than 1996 and more similar to the full-bodied and ripe 1997 and 1999.
The Barbaresco Riserva DOCG 2000 by Roberto Sarotto is a wine that captures the essence of tradition and innovation. Produced from Nebbiolo grapes and aged for four years in large Slavonian oak barrels, this wine has been further refined with steel storage until its recent bottling. This unique production method imparts unmatched freshness to the wine. On the nose, you'll discover notes of red fruits and violets, enriched with hints of leather and tobacco. In the mouth, the wine is warm and fresh, with well-balanced tannins refined by time. The structure is harmonious, combining acidity, savory qualities, and body in a seamless blend. Bottled with DIAM corks to ensure impeccable closure, this wine is truly an oenological masterpiece.
Denomination: Barbaresco Riserva DOCG
Vintage: 2000
Dosage: Dry
Grape variety: Nebbiolo
Region: Piedmont (IT), Neviglie (CN)
Refinement: Oak barrels
Serving temperature: 16/18°C
Alcohol content: 14.5% vol.
The Roberto Sarotto winery is located in Piedmont, in the heart of the Langhe, in Neviglie near the city of Alba. The company can count on 90 hectares of property in the most prestigious production areas of Piedmont, located in different areas: Ronconuovo (Neviglie) where the main vinification and bottling cellar is also located; Novello, Barolo, Neive, Mango. In Gavi, on the other hand, there is a Cortese winery for the production of Gavi from the municipality of Gavi.
The philosophy of the cellar is particularly aimed at the needs of final consumers. The combination of tradition and modern winemaking techniques, together with the care of the vineyard, brings to light a balanced and pleasant wine in compliance with environmental sustainability.