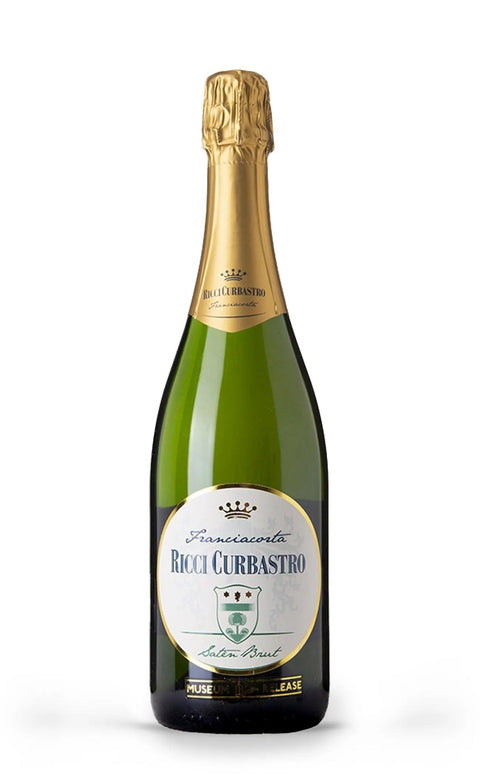 Franciacorta Metodo Classico Satèn Brut DOCG - Ricci Curbastro
Elegant Fragrant Creamy
What do we mean by these definitions? Click HERE to find out!
The Franciacorta Satèn Brut from Ricci Curbastro is a wine made entirely from 100% Chardonnay grapes, grown in the municipalities of Capriolo and Iseo in Franciacorta. The wine undergoes fermentation in oak barrels and a subsequent bottle re-fermentation for at least 40 months, contributing to its unique bouquet. The color is a clear and shining straw yellow. On the nose, it presents mature fruity notes, spices, and yeasts that evoke biscuity and almond-like notes. On the palate, it is of great elegance, with body and structure, and a slight acidity that enlivens it. This wine pairs well with an entire meal, from aperitifs to cheeses, and is ideal with fish and white meats.
Denomination: Franciacorta DOCG
Dosage: Satèn Brut
Grape variety: Chardonnay
Region: Lombardy (IT), Capriolo (BS)
Refinement: 48 months
Serving temperature: 4/6°C
Alcohol content: 12.5% ​​vol.
Located in Capriolo, in the province of Brescia, Ricci Curbastro is one of the most historic and renowned companies in Franciacorta. The current estate, now run by the 17th generation of the family, was founded way back in 1895 and today covers 27 hectares of vineyards in Franciacorta of the total 32 owned. Attention to sustainability issues, particular attention to every detail during production and a continuous search for innovation in the cellar, make each bottle a surprising journey through history, tradition and the future.