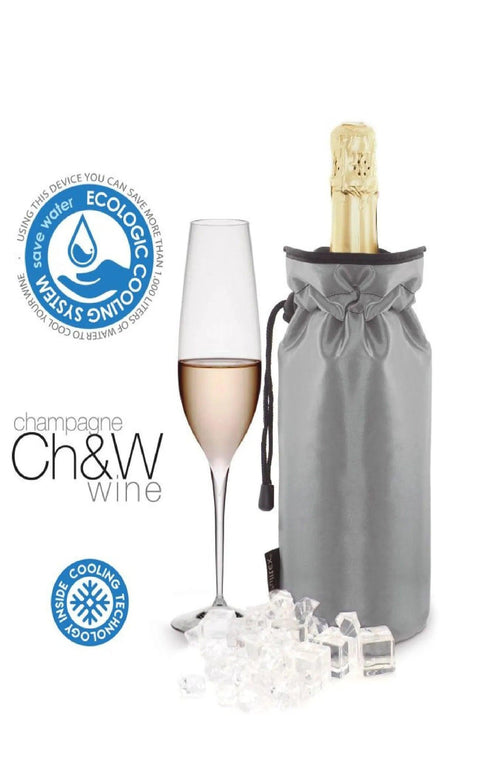 Silver Cooler Bag - Pulltex
What do we mean by these definitions? Click HERE to find out!
The Pulltex Bottle Cooler Wrap is multipurpose and can be used to cool bottles of white and sparkling wine when they come out of the fridge and keep them at the ideal temperature during tasting. The Bottle Cooling Band is made of nylon, while the inside contains a cooling gel which ensures that the thermal conditions of the bottle are maintained. The Pulltex Bottle Cooler Band is also foldable, to take up minimal space. Store it in the freezer so that it is always ready for use.