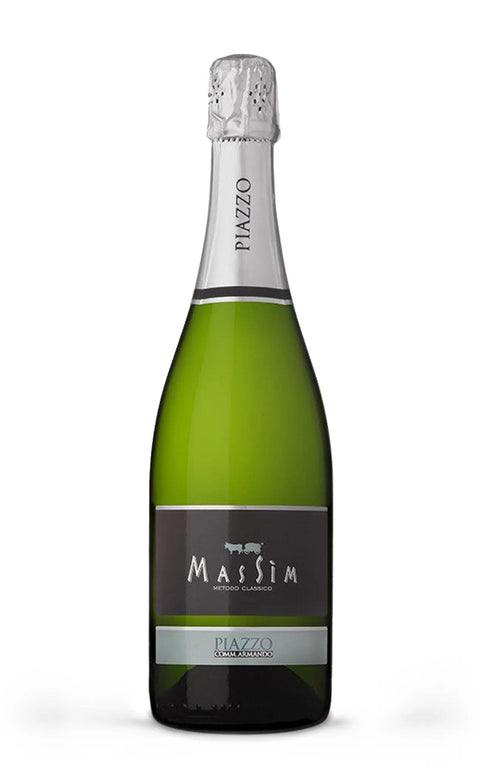 Metodo Classico Nebbiolo MasSim 2018 - Piazzo
Mineral Exuberant Complex
What do we mean by these definitions? Click HERE to find out!
Immerse yourself in the effervescent charm of Piazzo's Metodo Classico Nebbiolo MasSim. This sparkling wine, hailing from the hills of Piedmont, is a true Italian gem. Its intense perlage and straw-yellow color are the perfect prelude to an unparalleled olfactory and taste experience. The bouquet is an explosion of fruits and flowers, while the palate reveals a full-bodied structure, almost like a warm embrace. The aging of 30 months on the lees gives the wine a complexity and depth that make it irresistible. Pair it with fish dishes or white meats for an unforgettable culinary experience. Allow yourself to be seduced by its elegance and history, and discover why this wine is the perfect choice for those seeking something unique and authentic.
Denomination: Classic Method
Vintage: 2018
Dosage: Zero Dosage
Grape variety: Nebbiolo
Region: Piedmont (IT), Alba (CN)
Refinement: 30 months on the lees
Serving temperature: 4/6°C
Alcohol content: 13% vol
The Piazzo Comm. Armando winery was founded in the 1960s by Armando Piazzo and Gemma Veglia in San Rocco Seno d'Elvio, a hamlet in the Municipality of Alba. To date, the company can count on 70 hectares of vineyards in the municipalities of Mango, Neviglie, Guarene and Novello. The winemaking philosophy respects tradition especially for the production of Barolo and Barbaresco but with particular attention to cleanliness and innovation. In the cellar, the effort is at its maximum to make the most of the raw material, fruit of the sacrifices and work carried out in the vineyard. The wines produced are the soul of the territory, they stand out for their perfumed bouquets on the nose, with great body and structure but balanced and elegant on the palate.