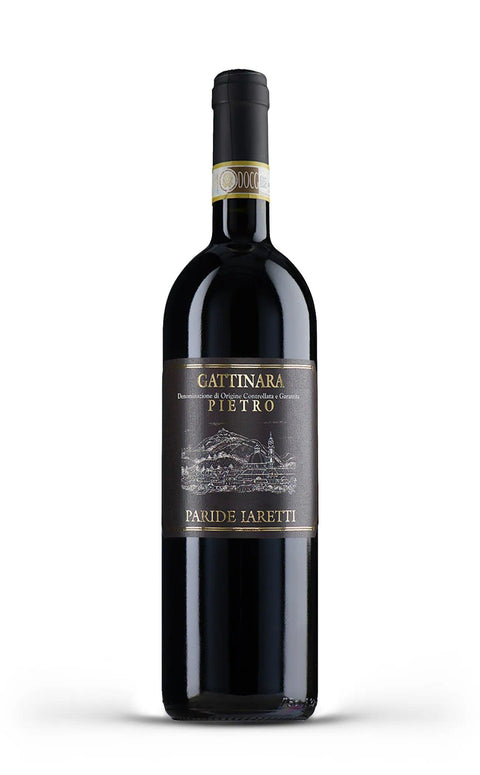 Gattinara Pietro DOCG 2016 - Paride Iaretti
Exuberant Complex Noble
What do we mean by these definitions? Click HERE to find out!
The Gattinara Pietro DOCG by Paride Iaretti is a red wine hailing from High Piedmont, one of Italy's most renowned wine regions. Made entirely from Nebbiolo grapes, this wine showcases a bright garnet red color. On the nose, it reveals a fruity and floral bouquet, enriched with notes of violet, cyclamen, cherry, and spices. On the palate, the wine is elegant, featuring a pleasant flavor, excellent freshness, fine tannins, and a long, persistent finish. It pairs splendidly with game and red meat, as well as aged cheeses.
Denomination: Gattinara DOCG
Vintage: 2016
Dosage: Dry
Grape variety: Nebbiolo
Region: Piedmont (IT), Vercelli (VC)
Refinement: Tonneaux
Serving temperature: 16/18°C
Alcohol content: 13.5% vol.
The company founded by Paride Iaretti is located in Gattinara, one of the most important wine-producing areas of Piedmont. The owned vineyards are about 4 hectares, almost exclusively of Nebbiolo, which produce about 30,000 bottles a year.
Vigna Valferana, Vigna Bogianetta, Vigna Guardia and Vigna Villetto are the names of the crus from which the company's Gattinara DOCGs come.
In the cellar the wine is aged in tonneaux, barriques and oak barrels, aided by the weather and the seasons, but the true character of these wines is forged much earlier; it takes its body and heart from the work done in the vineyard, from the daily commitment and continuous care of the vines.