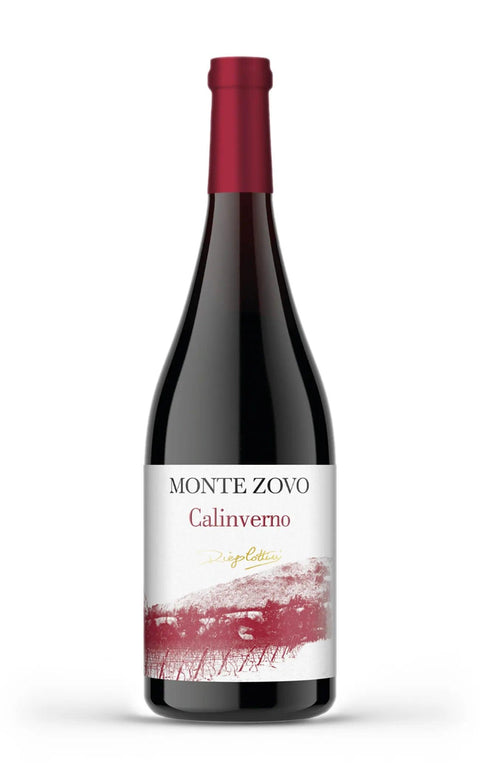 Rosso Veronese Calinverno IGT 2018 - Monte Zovo
Spicy Full Bodied Complex
What do we mean by these definitions? Click HERE to find out!
The Rosso Veronese Calinverno IGT by Monte Zovo captivates from the first glance with its deep and consistent red color. On the nose, herbal notes of hay and dried flowers harmoniously blend with nuances of raspberry, blackberry, and cherry in alcohol. Completing this olfactory bouquet are hints of roasted tobacco, chocolate, and licorice. In the mouth, the tannin is elegant and balanced, giving the wine a solid yet refined structure. Ideal for an elegant dinner, this wine pairs splendidly with red meat dishes and aged cheeses. It's the perfect companion for an intimate evening, perhaps in front of a lit fireplace, where its taste profile can be appreciated in all its complexity.

Denomination: IGT Veronese red wine
Vintage: 2018
Dosage: Dry
Grapes: Corvina, Corvinone, Rondinella and Cabernet Sauvignon
Region: Veneto (IT), Caprino Veronese (VR)
Refinement: Barriques and Tonneaux
Serving temperature: 16/18°C
Alcohol content: 15% vol.
The wines of Monte Zovo are the fruit of the work in the 140 hectares of vineyards owned by the Cottini family distributed in the Verona area for the production of Valpolicella, Lugana and Bardolino. Bio-sustainability and technology combined with passion and oenological technique give life to wines of absolute value; each with its own distinct character but all linked by the common pleasantness, elegance and structure.