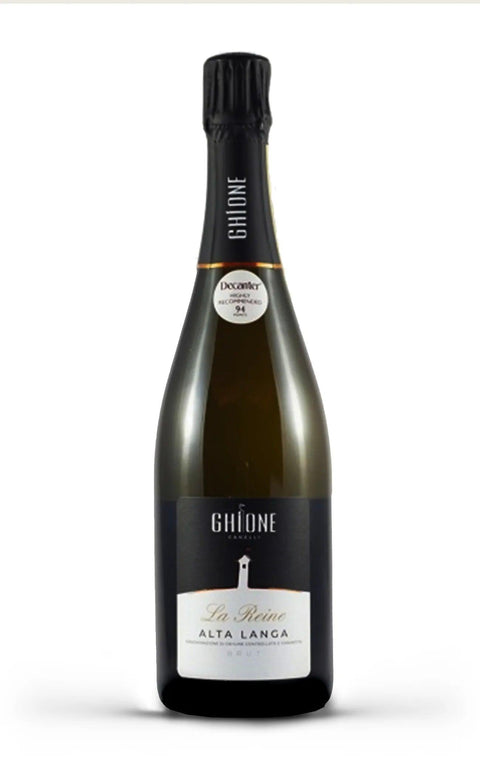 Alta Langa Metodo Classico Brut DOCG 2016 - Ghione
Complex Mineral Creamy
What do we mean by these definitions? Click HERE to find out!
Discover the quintessence of Piedmont with Ghione's Alta Langa Metodo Classico Brut DOCG. This effervescent wine is an ode to tradition and elegance, born from the perfect harmony between Pinot Noir and Chardonnay. Produced meticulously in the historic region of Canelli, this wine is a sensory journey that begins with a straw-yellow hue and unfolds through a bouquet of white fruits and floral notes. On the palate, the structure is like an enveloping embrace, balanced by a freshness that dances on the tongue. The experience is completed by a lingering finish that leaves an unforgettable impression. Discover a wine that is as much a pleasure for the eyes as it is for the palate. Let yourself be seduced.
Denomination: Alta Langa DOCG
Vintage: 2016
Dosage: Brut
Grapes: Pinot Noir and Chardonnay
Region: Piedmont (IT), Canelli (AT)
Refinement: 30 months on the lees
Serving temperature: 4/6°C
Alcohol content: 13% vol.
The family-run Ghione farm is located in the historic estate called Cà d' Gioto.
Their long experience as winemakers and the particular search for quality have always led to a production of wine that is attentive to tradition, the environment and the needs of the customer. The wines produced are characterized by intense bouquets and rich and balanced structures on the palate.