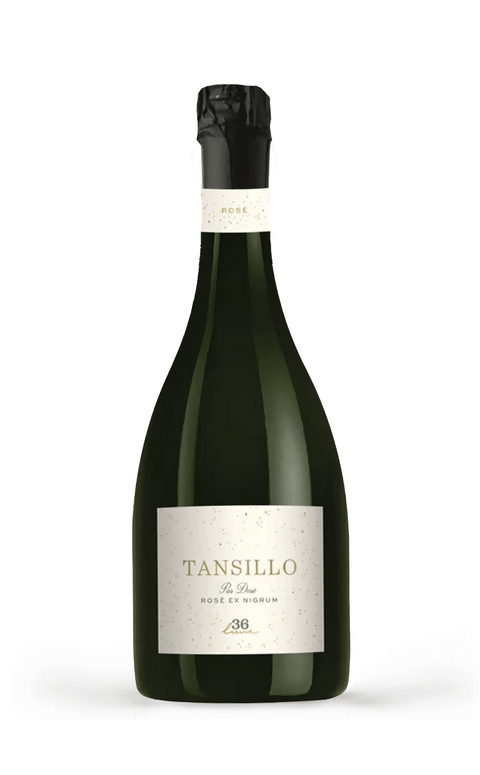 Metodo Classico Rosè Tansillo - Cantina di Venosa
Noble Complex Elegant
What do we mean by these definitions? Click HERE to find out!
Immerse yourself in the effervescent charm of Metodo Classico Rosè Tansillo, an exclusive creation from Cantina di Venosa. This quality sparkling wine is a tribute to Italian excellence, crafted from 100% Aglianico grapes. At first glance, the wine presents itself with a soft pink hue that tends to antique rose as it ages, while the fine and persistent perlage dances in the glass. The bouquet is an explosion of delicate floral notes, an irresistible invitation to discover hidden flavors. On the palate, the wine is a perfect balance of freshness and complexity, a sensory experience that will make you fall in love with every sip. Discover the magic of this wine, an Italian treasure waiting to be uncovered.
Denomination: Metodo Classico
Vintage: NV
Dosage: Pas Dosè
Grape variety: Aglianico
Region: Basilicata (IT), Venosa (PZ)
Refinement: 30 months on less
Serving temperature: 8/10°C
Alcohol content: 12.5% ​​vol.
Cantina di Venosa is one of the most renowned companies in the South. Established in 1957, today there are 350 conferring members for an area of ​​approximately 800 hectares of vineyards. The winery, located in Venosa, a city in the north of Basilicata, established itself as the largest producer of Aglianico in the Vulture area. From this particular volcanic soil and thanks to the fortunate exposure of the Venosa hills, an Aglianico is born with an intense ruby ​​red color with garnet reflections, a fruity and ripe bouquet and the savory and harmonious unmistakable flavor of the Vulture.