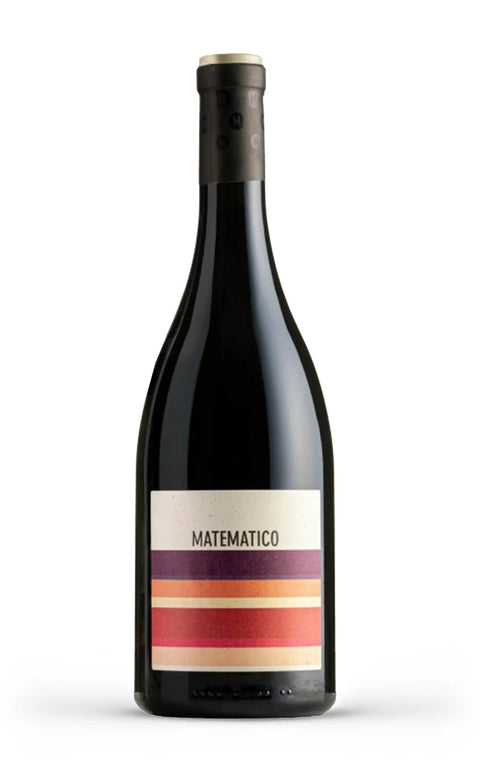 Rosso Matematico 2019 - Cantina di Venosa
Exuberant Complex Spicy
What do we mean by these definitions? Click HERE to find out!
The Rosso Matematico from Cantina di Venosa is a wine that breaks the mold, a daring blend of Aglianico and Merlot. Produced in the municipality of Venosa, this wine is vinified in small fermenters with controlled temperature maceration and matures for six months in French oak barrels. At sight, it presents itself with a tonic ruby red color, while on the nose, hints of small red fruits and raspberry jam emerge. The palate is enveloped by a striking softness, with an aftertaste that shifts towards bitterness, enriching perceptions. Ideal for accompanying a pleasant conversation or an important event, this wine is a true celebration of diversity and innovation.
Denomination: Red Wine
Vintage: 2019
Dosage: Dry
Grape variety: Merlot and Aglianico
Region: Basilicata (IT), Venosa (PZ)
Aging: French barriques
Serving temperature: 16/18°C
Alcohol content: 14.5% vol.
Cantina di Venosa is one of the most renowned companies in the South. Established in 1957, today there are 350 contributing members for an area of ​​approximately 800 hectares of vineyards. The winery, located in Venosa, a city north of Basilicata, establishes itself as the largest producer of Aglianico in the Vulture area. From this particular volcanic soil and thanks to the fortunate exposure of the Venosa hills, an Aglianico is born with an intense ruby ​​red color with garnet reflections, fruity and ripe bouquets and the savory and harmonious unmistakable flavor of Vulture.