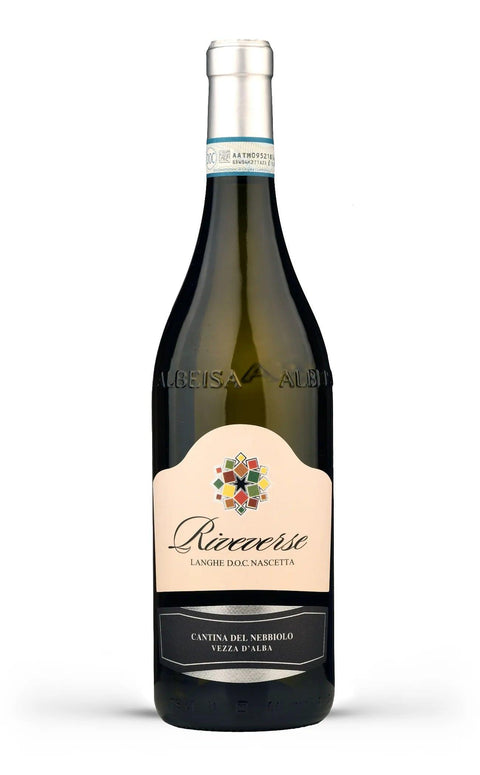 Langhe Nascetta Riveverse DOC 2019 Magnum - Cantina del Nebbiolo
Savory Noble Mineral
What do we mean by these definitions? Click HERE to find out!
In its aged bottle version, Nascetta proves to be an intriguing wine. Imagine a golden sunset reflecting on the waters of a tranquil lake; that's how Langhe Nascetta Riveverse DOC presents itself in the glass. This white wine hailing from Piedmont is a tribute to nature, with its bright straw-yellow color. On the nose, it evokes a bouquet of Mediterranean herbs like sage, thyme, and lemon flowers, which over time begin to give way to noble notes reminiscent of high-quality Riesling. The Cantina del Nebbiolo has skillfully refined this wine in steel and acacia wood, giving it a complex structure and a medium body. The wine has proven to be a high-quality specimen, as confirmed by its awards and recognitions. Perfect for a sunset aperitif or to accompany seafood dishes, this wine is an invitation to discover the authenticity and elegance of the Piedmontese territory.
Denomination: Langhe Nascetta DOC
Vintage: 2019
Dosage: Dry
Grape variety: Nascetta
Region: Piedmont (IT), Vezza d'Alba (CN)
Refinement: Steel and acacia barrels
Serving temperature: 8/10°C
Alcohol content: 13% vol.
The Nebbiolo winery was founded in 1959 in Vezza d'Alba and today brings together 170 winegrowers who cultivate 300 hectares of vineyards located in the Langa and Roero areas.
Thanks to the large number of vineyards located in the most prestigious appellation areas, it is possible to produce a wide range of wines with excellent value for money. The red wines are excellent for their structure and complexity, especially the important ones such as Barolo and Barbaresco, while the white wines strike for their elegance in particular Nascetta and Roero Arneis.