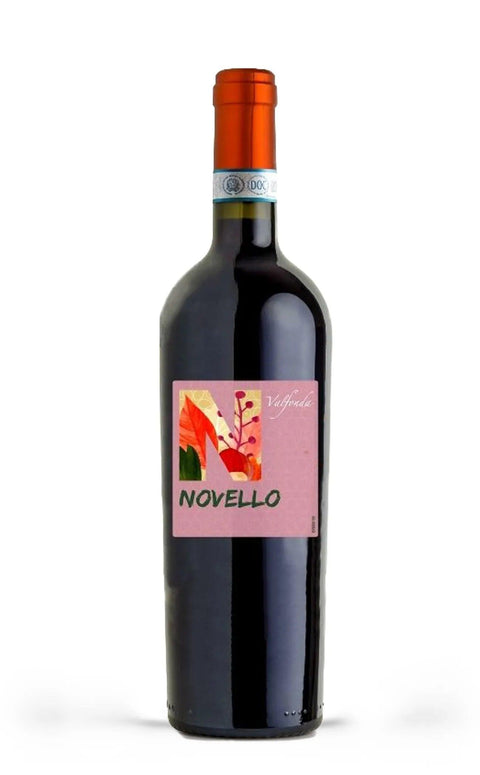 Merlot Veneto Novello IGT 2022 - Cantina di Gambellara
Fresh Floral Fruity
What do we mean by these definitions? Click HERE to find out!
In the heart of Veneto, between Verona and Vicenza, the Merlot Veneto Novello IGT 2022 from Cantina di Gambellara is like a symphony in a bottle. Imagine a painter mixing the colors of the sunset and fertile earth on his palette. This wine is that painting, with shades of ruby red dancing in the glass. On the nose, it's an invitation to a secret garden, where flowers and fruits blend into an elegant and complex bouquet. On the palate, it's a warm and enveloping hug, a perfect balance between the sweetness of ripe fruit and the structure given by its refinement in steel. Ideal for a candlelit romantic dinner or to toast to an eternal friendship, this wine is the quintessence of elegance and refinement.
Denomination: Veneto IGT
Vintage: 2022
Dosage: Dry
Grape variety: Merlot
Region: Veneto (IT), Montecchio Maggiore (VI)
Refinement: Steel
Serving temperature: 16/18°C
Alcohol content: 12% vol.
Cantina di Gambellara, located in Gambellara in the province of Vicenza, is a historic wine cooperative founded in 1947 by a group of 26 associated vine growers. This winery became the first cooperative winery in the Vicenza province. The winery specializes in the production of DOC wines such as Soave, Gambellara, and Lessini Durello. This area enjoys volcanic and morainic soils particularly suited to the cultivation of vines given the temperate climate and sunny exposure. Thanks to advanced and modern winemaking techniques, the cellar is able to produce genuine and quality wines that fully reflect its territory.