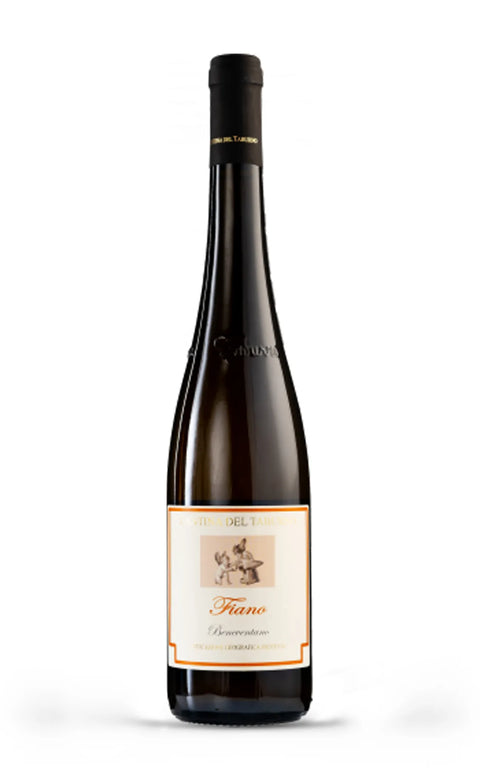 Fiano IGP 2021 - Cantina del Taburno
Creamy Fruity Complex
What do we mean by these definitions? Click HERE to find out!
Imagine a golden sunset reflecting on the crystal-clear waters of the Mediterranean; such is the Fiano IGP from Cantina del Taburno. This white wine is a true gem from Campania, coming from the hilly terrains of Foglianise, situated between 200 and 600 meters above sea level. The wine is refined in steel, preserving its freshness and liveliness. Visually, the wine presents itself with an intense straw-yellow color. On the nose, it stands out for a fruity bouquet, enriched by delicate notes of ripe peach, pear, and hazelnut. In the mouth, the wine is fresh and dry, with a medium body that invites another sip. As for pairings, this wine is perfect for accompanying fish dishes, light appetizers, or simply for enjoying a moment of relaxation on a summer evening.
Denomination: Fiano IGP
Vintage: 2021
Dosage: Dry
Grape variety: Fiano
Region: Campania (IT), Foglianise (BN)
Refinement: Steel
Serving temperature: 8/10°C
Alcohol content: 13% vol.
Located on the slopes of Monte Taburno, the Cantina del Taburno born in 1972 has always been a point of reference for the viticulture of the area. To date, the grapes from about 600 hectares of vineyards distributed in the municipalities on the slopes of the mountain are vinified. The ecosystem of this area is unique both for the nature and exposure of the land and for the microclimate and the vines used.
The wines produced are the result of meticulous and rigorous viticultural and oenological research, they are the maximum qualitative expression of the 13 municipalities and the 8 grape varieties adopted and fully respect the millenary history of the territory.