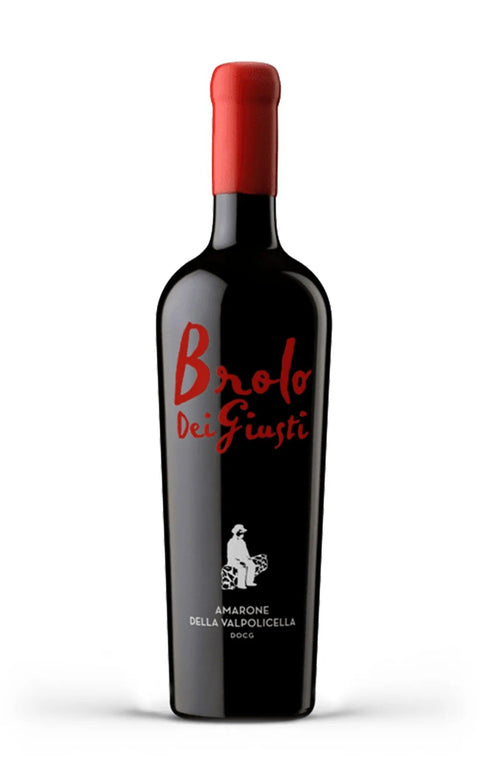 Amarone della Valpolicella Brolo dei Giusti DOCG 2011 - Cantina Valpantena
Elegant Complex Noble
What do we mean by these definitions? Click HERE to find out!
The Amarone della Valpolicella Brolo dei Giusti DOCG - Valpantena is a wine that embodies the essence of Italian terroir. Produced through traditional methods, this red wine stands out for its complexity and depth. On the nose, you'll find notes of ripe red fruits, spices, and a hint of leather, liquorice and coffee. In the mouth, the structure is enveloping, with soft tannins balancing a natural sweetness. While aging information is not available, the wine shows potential for evolution over time. Ideal for pairing with red meats and aged cheeses, this Amarone is perfect for special occasions or a romantic evening.
Denomination: Amarone della Valpolicella DOCG
Vintage: 2011
Dosage: Dry
Grapes: Corvina, Corvinone and Rondinella
Region: Veneto (IT), Quinto (VR)
Refinement: Oak barrels
Serving temperature: 16/18°C
Alcohol content: 16% vol.
Cantina Valpantena brings together about 250 members for 750 hectares of vineyards and over 150 oil producing companies in the Verona area. Today it represents a unique and well-established reality for quality in the Vapolicella area, in particular in the Valpantena area.
In the cellar, the skilful work of the members in the vineyard meets the most advanced winemaking technologies, giving life to wines of the highest quality and structure that fully reflect the magnificent territory from which they derive.