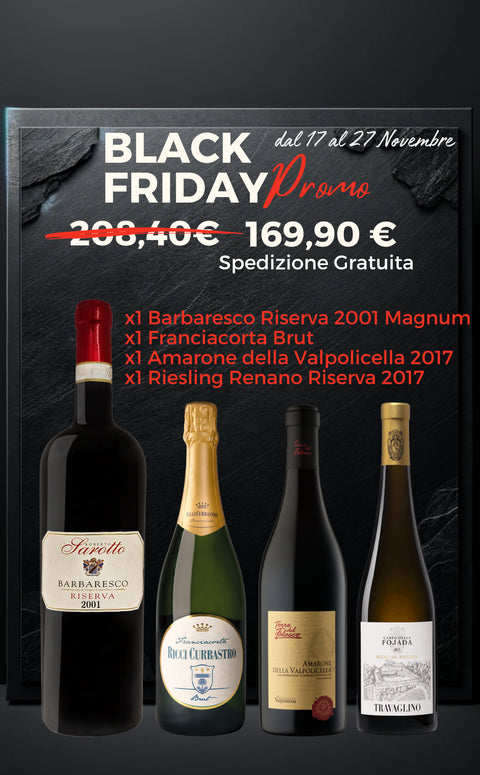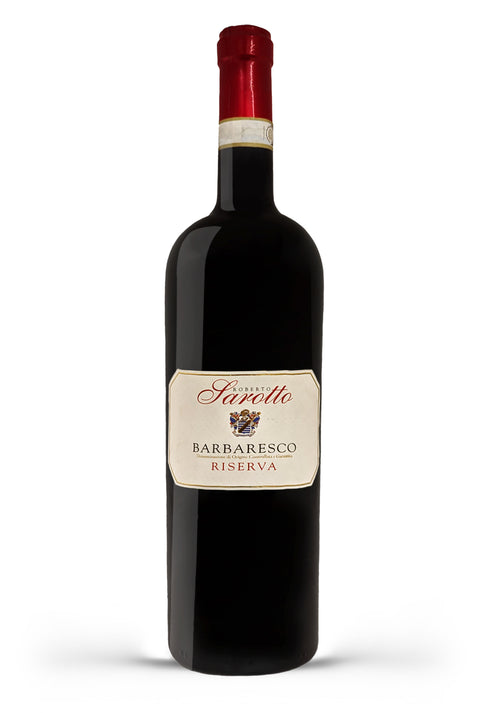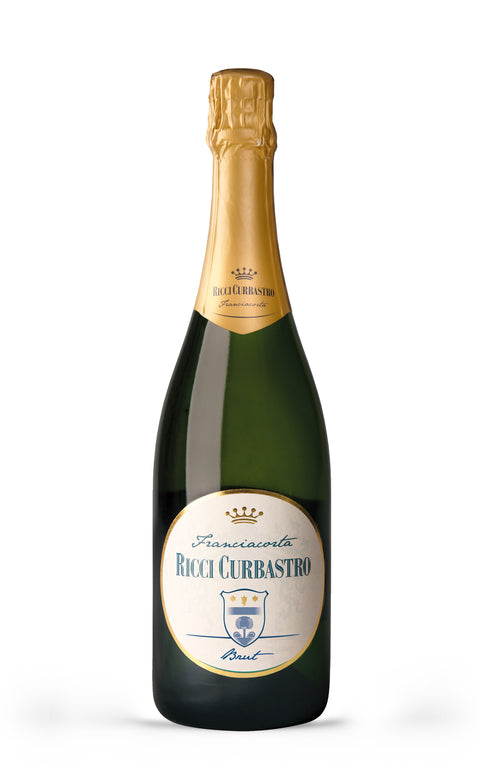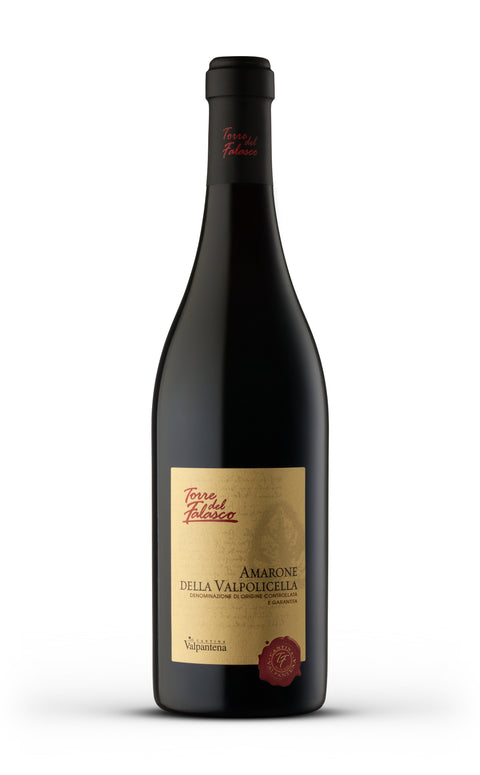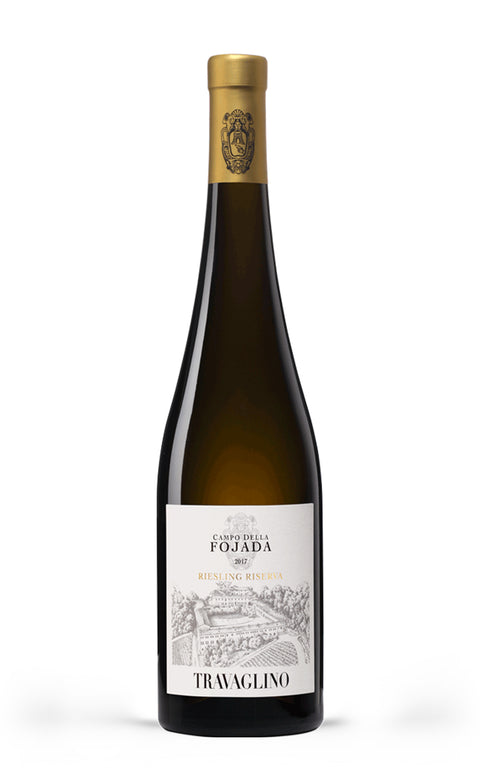 Black Friday - Riserva Collection 2001 and Beyond
$222.00
$232.00
you save $10.00
What do we mean by these definitions? Click HERE to find out!
Use this Promo Code for Free Shipping at checkout: BLACKFREESHIP
This Black Friday, dive into the grandeur of winemaking with our Prestige Package, a quartet of wines that embody the essence of Italian wine tradition.

Barbaresco Riserva DOCG 2001 by Roberto Sarotto: A vintage hailed as one of the finest, this Barbaresco Riserva awakens the palate with an excellent balance of alcohol, solid tannins, and vibrant acidity. Four years in Slavonian oak barrels and a fifteen-year slumber in steel have created a wine that promises a magical combination of immediate drinkability and longevity.

Franciacorta Brut by Ricci Curbastro: Experience the effervescent elegance of Franciacorta Brut, a sublime expression of Chardonnay, Pinot Bianco, and Pinot Nero. This sparkling wine from Lombardy envelops you with an aroma of yeast and fresh bread, a true celebration of fine bubbles and gustatory harmony.

Amarone della Valpolicella Torre del Falasco: Deep ruby red, Amarone Torre del Falasco is an ode to Valpolicella. With a rich aroma of red and black fruits, this wine is robust and enveloping, perfect for red meat dishes, game, and aged cheeses.

Riesling Renano Riserva Campo della Fojada DOC by Travaglino: From Oltrepò Pavese comes a Riesling Riserva capturing the freshness and vivacity of Riesling Renano. A wine that shines for its complexity and nobility, ideal to pair with fish dishes or as a companion for moments of relaxation and meditation.

For a limited time, this package is offered at €169,90 with free shipping, an exclusive opportunity to enrich your cellar with wines of immeasurable value.